If you live in the city of Madison you know how many gorgeous lawns there are, green, bright, and beautiful. You live there. A once small farming community, Madison keeps that small-town flavor but keeps you close to a larger metropolitan area. That balance is appealing… and your lawn should shine the brightest! That's why Kennedy Lawns is second to none for our professional landscaping and lawn care services.
Landscaping Services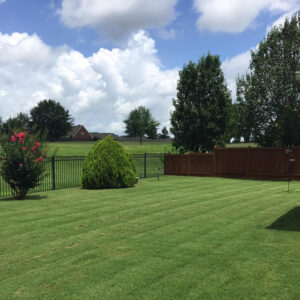 Our landscaping services showcase the best Madison has to offer. Whether it's standard lawn maintenance, sculpting shurbs, or installing a new deck or sod, we have the knowledge to make your lawn and yard something you can be proud of!  A well-manicured lawn not only gives you a reason to smile, but it also leaves a lasting impression. A cookout, a family gathering, it's always available to you. Take pride in your home!
Lawn Care & Other Services
Sod Installation

French Drain Installation

General Lawn Maintenance

Pergolas and Trellis Construction
Call us today at (601) 941-4429 and let's start shaping your dream lawn today!