Are you looking for reliable landscaping, lawn care, and lawn irrigation services in Memphis, TN? If so, you have come to the right place!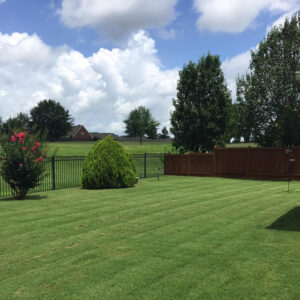 Now Landscaping in Memphis, TN!
Thanks to our dependable service, Kennedy Lawns is now growing and opening a 2nd location in Memphis servicing areas including Barlett, Arlington, Cordova, Lakeland, Germantown, Millington, and Collierville. We offer a wide range of landscaping services for both commercial and residential customers, including but not limited to:
Landscaping Installation and Design Services. Let your imagination run wild and our landscaping designers will bring your ideas to life. Whether you want sod, a beautiful flower bed, or new shrubs installed, we'll have the exterior of your property looking its best.
Landscaping and Lawn Maintenance Services. Our landscaping professionals will help improve your property's curb appeal by staying on top of all your lawn care needs, saving you time and headaches in the process.
Lawn irrigation services. Whether your lawn needs a new sprinkler system or needs a French drain to keep groundwater away, we'll find the right fit for your needs and budget.
Regardless of your landscaping needs, the experts at Kennedy Lawns are here to help. We have decades of experience and won a "Best Of'' award from Home Advisor back in 2017. If you would like to learn more about the landscaping services we offer in Memphis, contact us.